I've been getting into exploring packaging lately, and I love this creative idea for a cereal container created by Lacy Kuhn.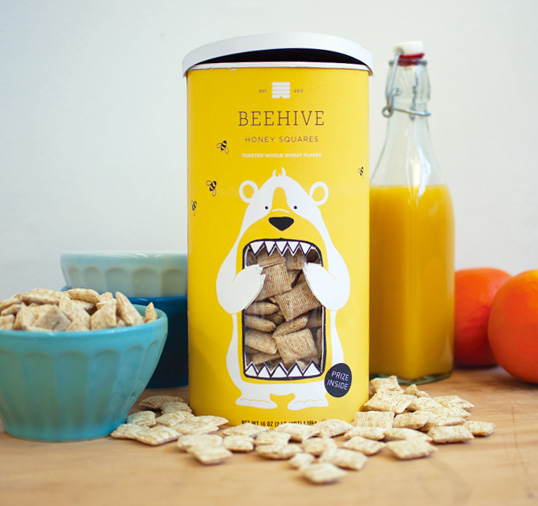 The package is relatively minimalistic and has a nice simple color scheme, drawing attention to the product. The cereal is smartly displayed, in a way which is humorous and appetizing. I can imagine the product will turn heads in the grocery aisle.
Without packaging, any product sold in a store front is nothing. You could have the best tasting cereal, but if it is in just a plain box, few people are going to try it. Packaging is required to bring people in, and then a quality product is required to keep them. Don't forget either component.
P.S. Using yellow as a single color on the package is brilliant, as it does not only draw attention to the product, but the color is known to increase appetite.
Found via lovelypackage.